Special Interest Groups
Best Sellers (Book Club) | Movie Goers Group (new in Fall 2017) | Walking Group | How to Form Groups
Sometimes a group of Omnilore members decides it would like to dedicate some time to a specific interest on an ongoing manner, outside the structure of a study/discussion group, so they form a "Special Interest Group" (SIG).

Currently, Omnilore has three official SIGs: 2017's newly formed Movie Goers Group (described immediately below), the long-standing Hiking/Walking Group, and our popular Best Sellers SIG formed in May of 2012 to read and discuss current best sellers. Scroll down to read about all three below, or just click on their names in this paragraph to jump straight to one SIG's description.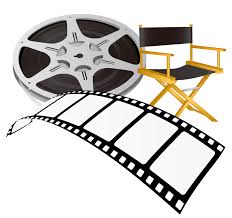 Movie Goers Special Interest Group
The newly formed Movie Goers SIG will give Omniloreans the opportunity to go together once a month to view a current movie at a local theater and then adjourn to a nearby coffee shop or restaurant to discuss the likes and dislikes of the movie just seen.

This newly formed Omnilore SIG debuted with a successful group viewing and discussion of "Murder On The Orient Express" on November 26 (2017) with over 20 Omniloreans and guests participating. Initially, we're thinking our monthly event default schedule will continue to be on the 4th Sunday afternoon, with food and discussion afterward at a location near the chosen theater. The second outing is now planned for December 24 at Regal Cinema in PV to see the latest Star Wars flick ("Star Wars: The Last Jedi"); and the third will be January 28 when we will view "Darkest Hour" about Winston Churchill's famous wartime tenure as British prime minister. Click Here for more information on these movies under Upcoming Events on our Omnilore homepage.
To make it a more meaningful experience, information about the film – e.g., the director, the cast, the critics reviews, the back stories – would be included in the discussions. As the initial coordinator of this SIG, Dale Korman, will do the research and schedule the dates as to what movie will be selected, when and where the Movie Goers Group will be going. Later, others in the group may want to take the lead.

If you are interested in participation in this SIG, please get on the direct email list by emailing MovieGoers@Omnilore.org. to be sure you receive future Movie Going announcements. Or, you can email Movie Goers organizer Dale Korman directly at howarddale@verizon.net. Initially, over 50 Omniloreans and spouses have expressed interest in the group. Discussions are generic, so no one needs to feel obligated to do any research prior to the movie selected. (Unless you want to, of course.) There will be plenty to talk about. See you at the movies!
By the way, if you're not aware of
MoviePass.com
, check it out. How does this sound?
Go to the Movies with Us!

For information about the Movie Goers Group, please contact the Movie Goers Group's coordinator at
Movie-Goers@Omnilore.org
to be put on the distribution list for specific plans about each month's selected movie.


Once they're planned, details about scheduled movies the group will attend together will be posted to the Upcoming Events section of our Omnilore homepage.

---
Best Sellers Special Interest Group


The Omnilore Best Sellers Book Discussion SIG, formed in May, 2012, has been extended for another trimester. The SIG meets on the second Monday of each month from noon to 1:00 P.M. in Room L8, lower level of the Beach Cities Health District, to discuss the "book of the month" in a free-form format using open-ended discussion questions. This SIG is open to all Omniloreans who are interested in reading and discussing current best sellers, both fiction and nonfiction. Everyone is welcome to attend whether you've finished the book, are in the process of reading it, or are just curious about the topic.
As with any Special Interest Group, there is no need to enroll, no need to do a presentation…just be there on the day and time with enthusiasm, prepared to participate.

Here are our upcoming selections for 2018:

Monday, January 8, 2018 (Fiction): Eleanor Oliphant is Completely Fine by Gail Honeyman


Meet Eleanor Oliphant: She struggles with appropriate social skills and tends to say exactly what she's thinking. Nothing is

missing in her carefully timetabled life of avoiding social interactions,

where weekends are punctuated by frozen pizza, vodka, and phone chats with Mummy.


But everything changes when Eleanor meets Raymond, the bumbling and deeply unhygienic IT guy from her office. When she and Raymond together save Sammy, an elderly gentleman who has fallen on the sidewalk, the three become the kinds of friends who rescue one another from the lives of isolation they have each been living. And it is Raymond's big heart that will ultimately help Eleanor find the way to repair her own profoundly damaged one.



Smart, warm, uplifting, Eleanor Oliphant is Completely Fine is the story of an out-of-the-ordinary heroine whose deadpan weirdness and unconscious wit make for an irresistible journey as she realizes. . .


The only way to survive is to open your heart.

Monday, February 12, 2018 (Non-Fiction): Forty Autumns: A Family's Story of Courage and Survival
on Both Sides of the Berlin Wall by Nina Willner

This illuminating and deeply moving memoir makes visceral the pain and longing of one family forced to live apart in a world divided by two. At twenty, Hanna escaped from East to West Germany. But the price of freedom - leaving behind her parents, eight siblings,

and family home - was heartbreaking. Uprooted, Hanna eventually moved to America, where she

settled down with her husband and had children of her own.

Growing up near Washington, D.C., Hanna's daughter, Nina Willner became the first female Army Intelligence Officer to lead

sensitive intelligence operations in East Berlin at the height of the Cold War. Though only a few miles separated American Nina and her German relatives a bitter political war kept them apart. She takes us deep into the tumultuous and terrifying world of East Germany under Communist rule, revealing both the cruel reality her relatives endured and her own experiences as an intelligence officer, running secret operations behind the Berlin Wall that put her life at risk.

A personal look at a tenuous era that divided a city and a nation, and continues to haunt us, Forty Autumns is an intimate and beautifully written story of courage, resilience, and love - of five women whose spirits could not be broken, and who fought to preserve what matters most: family.



-------------------------------------------------------------------------------------------------------------------------------------------------------------------

The past selections covered a wide variety of topics and are listed here to lend the flavor of the SIG so far
(along with links for purchasing in various versions from Amazon):


All of these books are available in both print
(hardcover and sometimes paperback)
and Kindle e-book formats from Amazon.com.
Click on any link after each title above to view Amazon's offering for the book in that format
.
Come Join Us in Reading Best Sellers!

For more information about the Best Sellers SIG, please contact organizers
Patricia Edie or

Cindy Egger

t
(both reachable by emailing Best-Sellers@Omnilore.org

)


to be put on the distribution list for specific details about each month's plans.

Details about our next meeting are posted on our
Upcoming Events Page.
---
Walking Group
In 2015 the Omnilore hiking group, started by John Taber over a decade ago to explore the trails and walkways in PV, morphed into a walking group. We will have a minimum of six walks a year with as many as six more if volunteer leaders step up to identify an itinerary. The six scheduled walks will start at 10 a.m. on the 2nd Friday of even-numbered months and typically last about an hour and a half. These walks may be chosen from a list of standard walks that will be posted on the Omnilore website, allowing those participating to become familiar with the walking course and permitting them to head out on their own if the walking group co-coordinators are not available to lead the walk.

Dennis Bosch and Frank Reiner are the Walking Group co-coordinators as of 2017, and can be reached by emailing Walking-Group@Omnilore.org.

If you enjoy walking and hiking consider joining other Omniloreans in our 2nd-Friday outings sponsored by our Special Interest Group dedicated to outdoor perambulation. Most trips are not difficult and our announcements emailed to the entire membership will advise about those that involve moderate climbing.
Come Walk with Us!

For information about the Walking/Hiking Group,
please contact the Walking Group Coordinators at
Walking-Group@Omnilore.org
to be put on the distribution list for specific plans about each month's outing.

For the Walking Group's set of standard walks (documented by previous co-coordinator Dennis Eggert in 2014-2016):
Click Here for PDF format; Click Here for PPT format.

Also, details about scheduled hikes are posted on our Upcoming Events Page.
The picture above was taken on the Group's April 2017 walk along the LA Waterfront in San Pedro.

---
Forming a New Interest Group
The first step in proposing the formation of a new Omnilore Special Interest Group is to discuss the matter with the Omnilore Board of Directors. If they approve of the idea, then you can create an advertisement for the Group for publication in the next Omnilore Newsletter. Subsequently, if enough members show interest in joining you, then your Group is formed! All you need to do after that is to get together with all those members who showed an interest, discuss what you all want to do with your group, and arrange when and how often to meet.

Formerly, there was a Computers and Technology Special Interest Group, but they became so successful that they morphed into the current Computer Working Group, a standing Omnilore working group that coordinates our monthly Computer Talks presentations on all things computer-related. In the past, we've also had a Travel Special Interest Group and a Science Special Interest Group.
Be creative. From time to time, we hear members say that they wished there would be an Omnilore Special Interest Group on gardening or contemporary foreign policy. Unfortunately, nobody has taken the initiative, stepped forward, and organized such groups. Are you the organizer that everyone has been looking for?