Special Interest Groups
Best Sellers (Book Club) | Movie Goers Group (new in Fall 2017) | Walking Group | How to Form Groups
Sometimes a group of Omnilore members decides it would like to dedicate some time to a specific interest on an ongoing manner, outside the structure of a study/discussion group, so they form a "Special Interest Group" (SIG).

Currently, Omnilore has three official SIGs: 2017's newly formed Movie Goers Group (described immediately below), the long-standing Hiking/Walking Group, and our popular Best Sellers SIG formed in May of 2012 to read and discuss current best sellers. Scroll down to read about all three below, or just click on their names in this paragraph to jump straight to one SIG's description.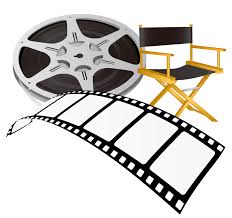 Movie Goers Special Interest Group
This newly formed Omnilore SIG – Movie Goers Group – will give Omniloreans the opportunity to go together once a month to view a current movie at a local theater and then adjourn to a nearby coffee shop or restaurant to discuss the likes and dislikes of the movie just seen.
To make it a more meaningful experience, information about the film – e.g., the director, the cast, the critics reviews, the back stories – would be included in the discussions. As the initial coordinator of this SIG, Dale Korman, will do the research and schedule the dates as to what movie will be selected, when and where the Movie Goers Group will be going. Later, others in the group may want to take the lead.
Go to the Movies with Us!

For information about the Movie Goers Group, please contact the Movie Goers Group's coordinator at
Movie-Goers@Omnilore.org
to be put on the distribution list for specific plans about each month's selected movie.



For those interested in helping shape this new Movie Goers SIG, please email

Movie-Goers@Omnilore.org with your inputs on the following organizing questions:

When is your best day?

What is your best time

?
Where is your most convenient theater?

Preference – Coffee or restaurant after seeing the movie

?
Are you interested in getting together to discuss and help finalize how we operate on Nov 26th - Sunday afternoon?

Once they're planned, details about scheduled movies the group will attend together will be posted to the Upcoming Events section of our Omnilore homepage.

Best Sellers Special Interest Group


The Omnilore Best Sellers Book Discussion SIG, formed in May, 2012, has been extended for another trimester. The SIG meets on the second Monday of each month from noon to 1:00 P.M. in Room L8, lower level of the Beach Cities Health District, to discuss the "book of the month" in a free-form format using open-ended discussion questions. This SIG is open to all Omniloreans who are interested in reading and discussing current best sellers, both fiction and nonfiction. Everyone is welcome to attend whether you've finished the book, are in the process of reading it, or are just curious about the topic.
As with any Special Interest Group, there is no need to enroll, no need to do a presentation…just be there on the day and time with enthusiasm, prepared to participate.

Here are our upcoming selections for 2017:
Monday, October 9, 2017 (Non-Fiction): Option B: Facing Adversity, Building Resilience, and Finding Joy
by Sheryl Sandburg and Adam Grant


After the sudden death of her husband, Sheryl Sandberg felt certain that she and her children would never feel pure joy again. "I was in 'the void'," she writes, "a vast emptiness that fills your heart and lungs and restricts your ability to think or even breathe." Her friend Adam Grant, a psychologist at Wharton, told her that there are concrete steps people can take to recover and rebound from life-shattering experiences. We are not born with a fixed amount of resilience. It is a muscle that everyone can build.


Option B

combines Sheryl's personal insights with Adam's eye-opening research on finding strength in the

face of adversity. Option B

illuminates how to help others in crisis, develop compassion for ourselves, raise strong children, and create resilient families, communities, and workplaces. Two weeks after losing her husband, Sheryl was preparing for a father-child activity. "I want Dave," she cried. Her friend replied, "Option A is not available," and then promised to help her make the most of Option B.

We all live some form of Option B. This book will help us all make the most of it.

Links for purchasing Option B: Facing Adversity... from Amazon:
(Hardcover) (Paperback) (Kindle) (Audio CD) (Audible Audio Edition)



Monday, November 13, 2017 (Fiction): The Magpie Murders by Anthony Horowitz


What makes a good mystery? It's a whodunit inside a whodunit!

Masterful, clever, and relentlessly suspenseful,

Magpie Murders

is a deviously dark take on vintage English crime fiction in which the reader becomes the detective. The novel within a novel, has all the fixings of a murder in the English countryside, with a fussy detective, a daft sidekick, a meddling busybody, a peculiar vicar and a bombastic aristocrat.

Paying homage to the vintage British manor house mysteries, Magpie Murders is a masterfully dark, twisty thriller with only one down side: reading it will make you wish there really was a series of Atticus Pund thrillers.

It's the first original murder mystery novel from Mr. Horowitz, a prolific television screenwriter who has created, among other dramas and films, "Foyle's War."




Links for purchasing The Magpie Murders from Amazon:
(Hardcover) (Paperback) (Kindle) (Audio CD) (Audible Audio Edition)





Monday, December 11, 2017 (Non-Fiction): Killers of the Flower Moon by David Grann

When the Osage settled on a rocky part of Oklahoma land, they never imagined they had anything that anyone else would have wanted. But when they uncover oil and become unimaginably rich, Osage members start to die and Hoover's FBI gets involved.


New Yorker staff writer, David Grann, burnishes his reputation as a brilliant storyteller in this gripping true-crime narrative, which revisits a baffling, frightening, and relatively unknown, spree of murders occurring mostly in Oklahoma during the 1920s. From 1921 to 1926, at least two dozen people were murdered by a killer or killers apparently targeting members of the Osage Indian Nation, who at the time were considered "the wealthiest people per capita in the world.

Grann employs you-are-there narrative effects to set readers right in the action, and he relays the humanity, evil, and heroism of the people involved. His riveting reckoning of a devastating episode in American history deservedly captivates.

Links for purchasing Killers of the Flower Moon from Amazon:
(Hardcover) (Paperback) (Kindle) (Audio CD) (Audible Audio Edition)

-------------------------------------------------------------------------------------------------------------------------------------------------------------------

The past selections covered a wide variety of topics and are listed here to lend the flavor of the SIG so far
(along with links for purchasing in various versions from Amazon):


All of these books are available in both print
(hardcover and sometimes paperback)
and Kindle e-book formats from Amazon.com.
Click on any link after each title above to view Amazon's offering for the book in that format
.
Come Join Us in Reading Best Sellers!

For more information about the Best Sellers SIG, please contact organizers
Patricia Edie or

Cindy Egger

t
(both reachable by emailing Best-Sellers@Omnilore.org

)


to be put on the distribution list for specific details about each month's plans.

Details about our next meeting are posted on our
Upcoming Events Page.
Walking Group
In 2015 the Omnilore hiking group, started by John Taber over a decade ago to explore the trails and walkways in PV, morphed into a walking group. We will have a minimum of six walks a year with as many as six more if volunteer leaders step up to identify an itinerary. The six scheduled walks will start at 10 a.m. on the 2nd Friday of even-numbered months and typically last about an hour and a half. These walks may be chosen from a list of standard walks that will be posted on the Omnilore website, allowing those participating to become familiar with the walking course and permitting them to head out on their own if the walking group co-coordinators are not available to lead the walk.

Dennis Bosch and Frank Reiner are the Walking Group co-coordinators as of 2017, and can be reached by emailing Walking-Group@Omnilore.org.

If you enjoy walking and hiking consider joining other Omniloreans in our 2nd-Friday outings sponsored by our Special Interest Group dedicated to outdoor perambulation. Most trips are not difficult and our announcements emailed to the entire membership will advise about those that involve moderate climbing.
Come Walk with Us!

For information about the Walking/Hiking Group,
please contact the Walking Group Coordinators at
Walking-Group@Omnilore.org
to be put on the distribution list for specific plans about each month's outing.

For the Walking Group's set of standard walks (documented by previous co-coordinator Dennis Eggert in 2014-2016):
Click Here for PDF format; Click Here for PPT format.

Also, details about scheduled hikes are posted on our Upcoming Events Page.
The picture above was taken on the Group's April 2017 walk along the LA Waterfront in San Pedro.


For those interested, please reply to this message with the following information:
Forming a New Interest Group
The first step in proposing the formation of a new Omnilore Special Interest Group is to discuss the matter with the Omnilore Board of Directors. If they approve of the idea, then you can create an advertisement for the Group for publication in the next Omnilore Newsletter. Subsequently, if enough members show interest in joining you, then your Group is formed! All you need to do after that is to get together with all those members who showed an interest, discuss what you all want to do with your group, and arrange when and how often to meet.

Formerly, there was a Computers and Technology Special Interest Group, but they became so successful that they morphed into the current Computer Working Group, a standing Omnilore working group that coordinates our monthly Computer Talks presentations on all things computer-related. In the past, we've also had a Travel Special Interest Group and a Science Special Interest Group.
Be creative. From time to time, we hear members say that they wished there would be an Omnilore Special Interest Group on gardening or contemporary foreign policy. Unfortunately, nobody has taken the initiative, stepped forward, and organized such groups. Are you the organizer that everyone has been looking for?