Special Interest Groups
Best Sellers (Book Club) | Walking Group | How to Form Groups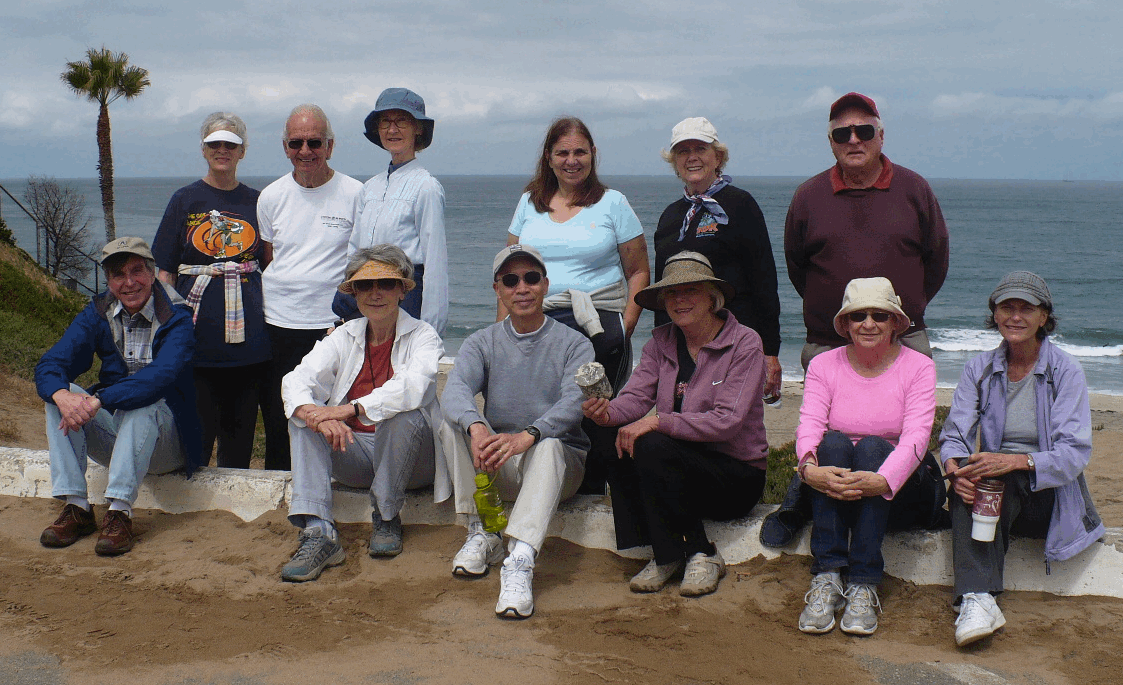 Sometimes a group of Omnilore members decides it would like to dedicate some time to a specific interest on an ongoing manner, outside the structure of a study/discussion group, so they form a "Special Interest Group" (SIG).

Currently, Omnilore has two official SIGs, the long-standing Hiking/Walking Group and the Best Sellers SIG formed in May of 2012 to read and discuss current best sellers. Read about both below, or just click on their names in this paragraph.
Interest is being explored in forming a Geocaching Club (read all about it at geocaching.com). At present a little geocaching is done on some of the Hiking Group events, but contact Hal Hart if you are interested in a being part of a new group devoted to geocaching.

Formerly, there was a Computers and Technology Special Interest Group, but they became so successful that they morphed into the current Computer Working Group, a standing Omnilore working group that coordinates our monthly Computer Talks presentations on all things computer-related. In the past, we've also had a Travel Special Interest Group and a Science Special Interest Group.
Best Sellers Special Interest Group


The Omnilore Best Sellers Book Discussion SIG, formed in May, 2012, has been extended for another trimester. The SIG meets on the second Monday of each month from noon to 1:00 P.M. in Room L8, lower level of the Beach Cities Health District, to discuss the "book of the month" in a free-form format using open-ended discussion questions. This SIG is open to all Omniloreans who are interested in reading and discussing current best sellers, both fiction and nonfiction. Everyone is welcome to attend whether you've finished the book, are in the process of reading it, or are just curious about the topic.
As with any Special Interest Group, there is no need to enroll, no need to do a presentation…just be there on the day and time with enthusiasm, prepared to participate.

Here are our upcoming selections for 2017:
Monday, March 13, 2017 (Non-Fiction): I Am Malala: The Girl Who Stood Up For Education and Was Shot By The Taliban
by Malala Yousafzai

A non-fiction memoir written by the youngest recipient of the Nobel Peace Prize, I Am Malala tells the story of how a young education activist survived a Taliban bullet. Ask social scientists how to end global poverty, and they will tell you: Educate girls. When the Taliban took control of the Swat Valley in Pakistan, one girl spoke out. Malala Yousafzai refused to be silenced and fought for her right to an education. This book is the remarkable tale of a family uprooted by global terrorism, of the fight for girls' education, of a father who, himself a school owner, championed and encouraged his daughter to write and attend school, and of brave parents who have a fierce love for their daughter in a society that prizes sons.


Links for purchasing

I Am Malala

from Amazon:


(Hardcover)

(Paperback)

(Kindle)

(Audio CD)

(Audible Audio Edition)


Monday, April 10, 2017

(Fiction):

The Underground Railroad

by Colson Whitehead

In this winner of the National Book Award for fiction, we follow the terrifying journey of Cora, fleeing slavery via the Underground Railroad. In the author's reimagining,

this is literally a railroad with underground tracks and locomotives making stops in different states. As Cora travels, she passes through the varieties of the slave experience in America and becomes an observant and determined witness of the "grotesque realm of gentility floating on blood." Her story is one of the horrors of bondage and a powerful meditation on the history we all share.



Links for purchasing

The Underground Railroad

from Amazon:


(Hardcover)

(Paperback)

(Kindle)

(Audio CD)

(Audible Audio Edition)




The past selections covered a wide variety of topics and are listed here to lend the flavor of the SIG so far
(along with links for purchasing in various versions from Amazon):


All of these books are available in both print
(hardcover and sometimes paperback)
and Kindle e-book formats from Amazon.com.
Click on any link after each title above to view Amazon's offering for the book in that format
.
Come Join Us in Reading Best Sellers!

For more information about the Best Sellers SIG, please contact organizers
Patricia Edie or

Cindy Egger

t
(both reachable by emailing Best-Sellers@Omnilore.org

)


to be put on the distribution list for specific details about each month's plans.

Details about our next meeting are posted on our
Upcoming Events Page.
Walking Group
As of 2015, the Omnilore hiking group, started by John Taber to explore the trails and walkways in PV, is morphing into a walking group. We will have a minimum of six walks a year with as many as six more if volunteer leaders step up to identify an itinerary. The six scheduled walks will start at 10 a.m. on the third Friday of even-numbered months and typically last about an hour and a half. These walks will be chosen from a list of standard walks that will be posted on the Omnilore website, allowing those participating to become familiar with the walking course and permitting them to head out on their own if the walking group co-coordinators are not available to lead the walk.

Dennis Eggert and Steve Miller are the walking group co-coordinators, and can be reached by emailing Walking-Group@Omnilore.org.

If you enjoy walking and hiking consider joining other Omniloreans in our 3rd-Friday outings sponsored by our Special Interest Group dedicated to outdoor perambulation. Most trips are not difficult and our announcements emailed to the entire membership will advise about those that involve moderate climbing.
Come Walk with Us!

For information about the Hiking/Walking Group,
please contact Hike Club Coordinator Steve Miller to be put on the distribution list for specific plans about each month's outing.

For the Walking Group's set of standard walks:
Click Here for PDF format; Click Here for PPT format.

Also, details about scheduled hikes are posted on our Upcoming Events Page.
The picture at the top of this page was taken by Hal Hart on the Group's June 2011 hike from Malaga Cove to Torrance's RAT Beach, with a geocache jcl favorite spot #3 found at RAT Beach displayed in the front row.

Forming a New Interest Group
The first step in proposing the formation of a new Omnilore Special Interest Group is to discuss the matter with the Omnilore Board of Directors. If they approve of the idea, then you can create an advertisement for the Group for publication in the next Omnilore Newsletter. Subsequently, if enough members show interest in joining you, then your Group is formed! All you need to do after that is to get together with all those members who showed an interest, discuss what you all want to do with your group, and arrange when and how often to meet.

Be creative. From time to time, we hear members say that they wished there would be an Omnilore Special Interest Group on gardening or contemporary foreign policy. Unfortunately, nobody has taken the initiative, stepped forward, and organized such groups. Are you the organizer that everyone has been looking for?