Special Interest Groups
Best Sellers (Book Club) | Walking Group | How to Form Groups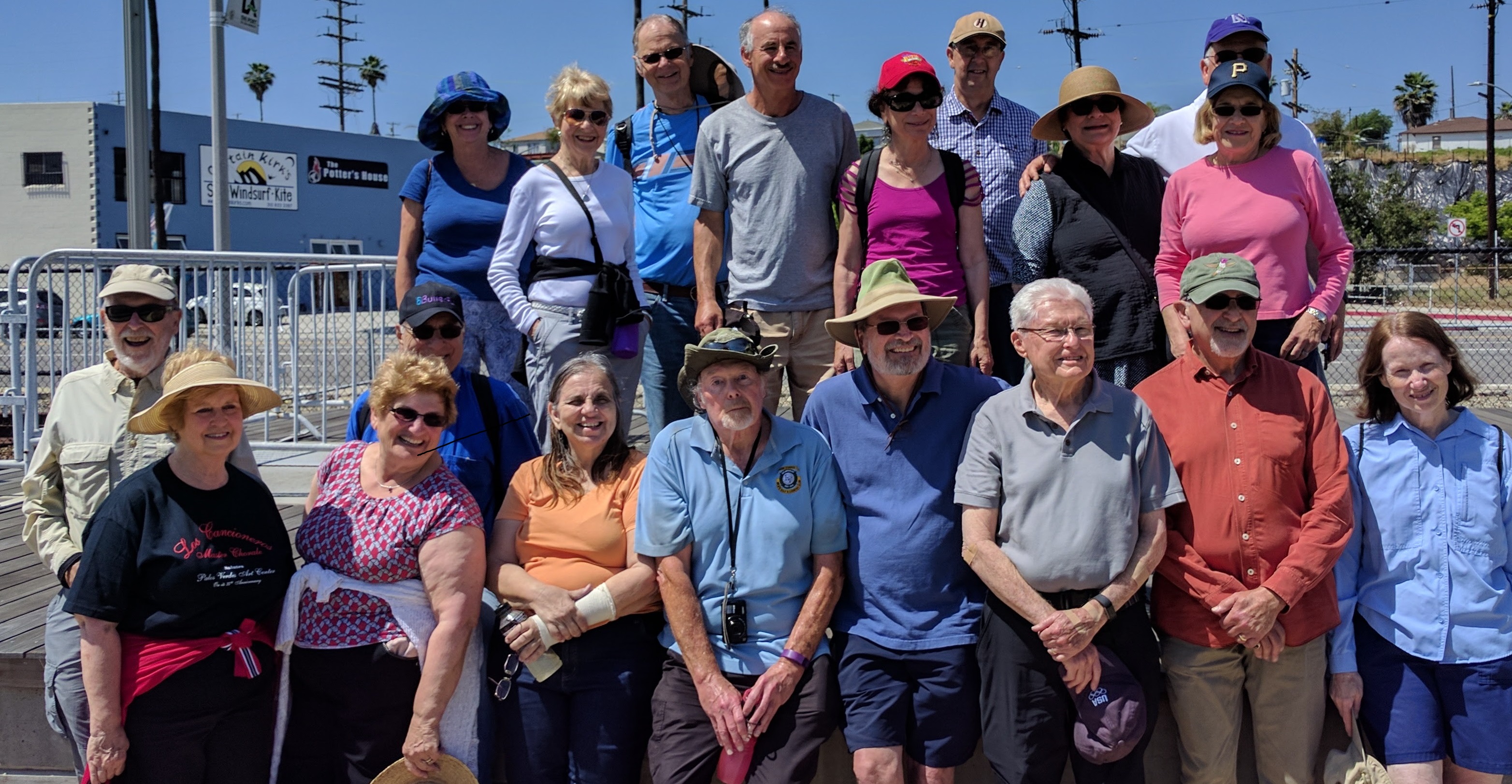 Sometimes a group of Omnilore members decides it would like to dedicate some time to a specific interest on an ongoing manner, outside the structure of a study/discussion group, so they form a "Special Interest Group" (SIG).

Currently, Omnilore has two official SIGs, the long-standing Hiking/Walking Group and the Best Sellers SIG formed in May of 2012 to read and discuss current best sellers. Read about both below, or just click on their names in this paragraph.
Interest is being explored in forming a Geocaching Club (read all about it at geocaching.com). At present a little geocaching is done on some of the Walking Group outings, but contact Hal Hart if you are interested in a being part of a new group devoted to geocaching.

Formerly, there was a Computers and Technology Special Interest Group, but they became so successful that they morphed into the current Computer Working Group, a standing Omnilore working group that coordinates our monthly Computer Talks presentations on all things computer-related. In the past, we've also had a Travel Special Interest Group and a Science Special Interest Group.
Best Sellers Special Interest Group


The Omnilore Best Sellers Book Discussion SIG, formed in May, 2012, has been extended for another trimester. The SIG meets on the second Monday of each month from noon to 1:00 P.M. in Room L8, lower level of the Beach Cities Health District, to discuss the "book of the month" in a free-form format using open-ended discussion questions. This SIG is open to all Omniloreans who are interested in reading and discussing current best sellers, both fiction and nonfiction. Everyone is welcome to attend whether you've finished the book, are in the process of reading it, or are just curious about the topic.
As with any Special Interest Group, there is no need to enroll, no need to do a presentation…just be there on the day and time with enthusiasm, prepared to participate.

Here are our upcoming selections for 2017:
Monday, May 8, 2017

(Non-Fiction):

Evicted: Poverty and Profit in the American City

by Matthew Desmond




It's the rare writer who can capture a social ill with a clear-eyed, nonjudgmental tone and still allow the messiness of real people its due. Matthew Desmond does just that with Evicted as he explores the stories of tenants and landlords in the poorest areas of Milwaukee during 2008 and 2009. The accounts of eight families on the edge, spending almost everything they have on rent and having fallen behind and the two landlords who hold their fate in their hands.

Even in the most desolate areas of American cities, evictions used to be rare. But today, most poor renting families are spending more than half of their income on housing, and eviction has become ordinary, especially for single mothers. This book provides a ground-level view of one of the most urgent issues facing America today. Based on years of embedded fieldwork and painstakingly gathered data, this masterful book transforms our understanding of extreme poverty and economic exploitation while providing fresh ideas for solving a devastating, uniquely American problem. Its unforgettable scenes of hope and loss remind us of the centrality of home, without which nothing else is possible.



Links for purchasing Evicted: Poverty and Profit in the American City from Amazon:
(Hardcover) (Paperback) (Kindle) (Audible Audio Edition) (no audio CD available for this selection)



Monday, June 12, 2017 (Fiction): The Sun Is Also A Star by Nicola Yoon


There are important books, relevant books, thrilling and horrifying books; however, only rarely is there a book for which the most appropriate adjective is delightful.

Yoon has created an intricate interweaving of those seemingly random small events in life which are utterly pivotal and fascinating to watch as the pattern develops. The narrative is balanced between the poetic Daniel, who does not want to follow the life-plan envisioned by his Korean parents and become a doctor; and the scientific Natasha who is appalled at the circumstances which will force her undocumented family, herself included, to be deported back to Jamaica.

National Book Award Judges Citation reads: "Like sunlight through a prism, The Sun Is Also a Star is a singular love story told through numerous luminous voices. Skillfully examining ideas of coincidence and fate, the random connections and seemingly small moments that somehow determine our futures, this kaleidoscopic novel shifts and shimmers, unsettles and unmoors, until its brilliant and satisfying conclusion."

Don't be put-off by it being listed as a young adult read.

There is a reason why it has been on the Best Sellers' List for so long.


Links for purchasingThe Sun Is Also A Star from Amazon:
(Hardcover) (Paperback) (Kindle) (Audio CD) (Audible Audio Edition)

-------------------------------------------------------------------------------------------------------------------------------------------------------------------

The past selections covered a wide variety of topics and are listed here to lend the flavor of the SIG so far
(along with links for purchasing in various versions from Amazon):


All of these books are available in both print
(hardcover and sometimes paperback)
and Kindle e-book formats from Amazon.com.
Click on any link after each title above to view Amazon's offering for the book in that format
.
Come Join Us in Reading Best Sellers!

For more information about the Best Sellers SIG, please contact organizers
Patricia Edie or

Cindy Egger

t
(both reachable by emailing Best-Sellers@Omnilore.org

)


to be put on the distribution list for specific details about each month's plans.

Details about our next meeting are posted on our
Upcoming Events Page.
Walking Group
In 2015 the Omnilore hiking group, started by John Taber over a decade ago to explore the trails and walkways in PV, morphed into a walking group. We will have a minimum of six walks a year with as many as six more if volunteer leaders step up to identify an itinerary. The six scheduled walks will start at 10 a.m. on the 2nd Friday of even-numbered months and typically last about an hour and a half. These walks may be chosen from a list of standard walks that will be posted on the Omnilore website, allowing those participating to become familiar with the walking course and permitting them to head out on their own if the walking group co-coordinators are not available to lead the walk.

Dennis Bosch and Frank Reiner are the Walking Group co-coordinators as of 2017, and can be reached by emailing Walking-Group@Omnilore.org.

If you enjoy walking and hiking consider joining other Omniloreans in our 2nd-Friday outings sponsored by our Special Interest Group dedicated to outdoor perambulation. Most trips are not difficult and our announcements emailed to the entire membership will advise about those that involve moderate climbing.
Come Walk with Us!

For information about the Walking/Hiking Group,
please contact the Walking Group Coordinators at
Walking-Group@Omnilore.org
to be put on the distribution list for specific plans about each month's outing.

For the Walking Group's set of standard walks (documented by previous co-coordinator Dennis Eggert in 2014-2016):
Click Here for PDF format; Click Here for PPT format.

Also, details about scheduled hikes are posted on our Upcoming Events Page.
The picture at the top of this page was taken on the Group's April 2017 walk along the LA Waterfront in San Pedro.

Forming a New Interest Group
The first step in proposing the formation of a new Omnilore Special Interest Group is to discuss the matter with the Omnilore Board of Directors. If they approve of the idea, then you can create an advertisement for the Group for publication in the next Omnilore Newsletter. Subsequently, if enough members show interest in joining you, then your Group is formed! All you need to do after that is to get together with all those members who showed an interest, discuss what you all want to do with your group, and arrange when and how often to meet.

Be creative. From time to time, we hear members say that they wished there would be an Omnilore Special Interest Group on gardening or contemporary foreign policy. Unfortunately, nobody has taken the initiative, stepped forward, and organized such groups. Are you the organizer that everyone has been looking for?