The Forum (Speaker Luncheon)
Schedule | Directions: Los Verdes Country Club

The Forum is an Omnilore special event held four times a year.

Each Forum provides an opportunity for members to gather in a social setting to enjoy a special luncheon followed by a stimulating lecture presentation.

Most Forums are held at the Los Verdes Country Club in Rancho Palos Verdes. The event is organized by the Forum Committee. Past Forums have featured college professors, scientists, researchers, business leaders, newspaper editors, and famous local artists.

Forums give members and their guests an opportunity to meet and socialize outside the regular classroom sessions.

The fourth Forum of the year is actually our General Membership Annual Meeting. At this meeting, in addition to a wonderful lunch and a stimulating speaker, we also elect our officers for the coming year.

Omnilore Forums are open to non-members. Attending is one way to become more acquainted with our organization and members.
Forum Schedule
Quarterly Forums are typically held during the last weeks of January, April, July, and October.
Our Next Forum


Quarterly Forum — Founder Burt Cutler Memorial Annual Meeting
& Costume Contest
October 31 (Tuesday), 2017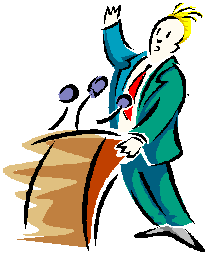 Topic: People vs. Charles Manson

Speaker: Stephen Kay, Deputy District Attorney (retired), Participant in the Trial



When: ...
11:00 am: Doors Open, Socializing
Noon: Luncheon served
1:00 pm: Presentation starts

Where: Los Verdes Country Club, 7000 W. Los Verdes Dr., Rancho Palos Verdes.

Approximately a month before the date for the upcoming Forum, complete information about that Forum (Speaker, Topic description, Menu options) appears as the Forum entry in the Upcoming Events section of the Omnilore homepage.

For further information or to make a reservation for attendance, please e-mail Forum@Omnilore.org. Also, please contact Forum@Omnilore.org if you have information about possible future speakers.
Directions: Los Verdes Country Club
Most of our Forum events are held at the beautiful Los Verdes Country Club in Rancho Palos Verdes (7000 W. Los Verdes Drive Rancho Palos Verdes, CA 90275).

Here is a Mapquest link to the location.