Click on any photo or map below to see larger version.





Directions to Omnilore


at

Beach Cities Health Center
(also known as Beach Cities Health District — you will see signs saying each BCHC & BCHD)
Click Here to go straight to street and satellite maps
Omnilore's New Home as of AUGUST 1, 2016
Beach Cities Health Center/District — 514 N. Prospect Avenue, Redondo Beach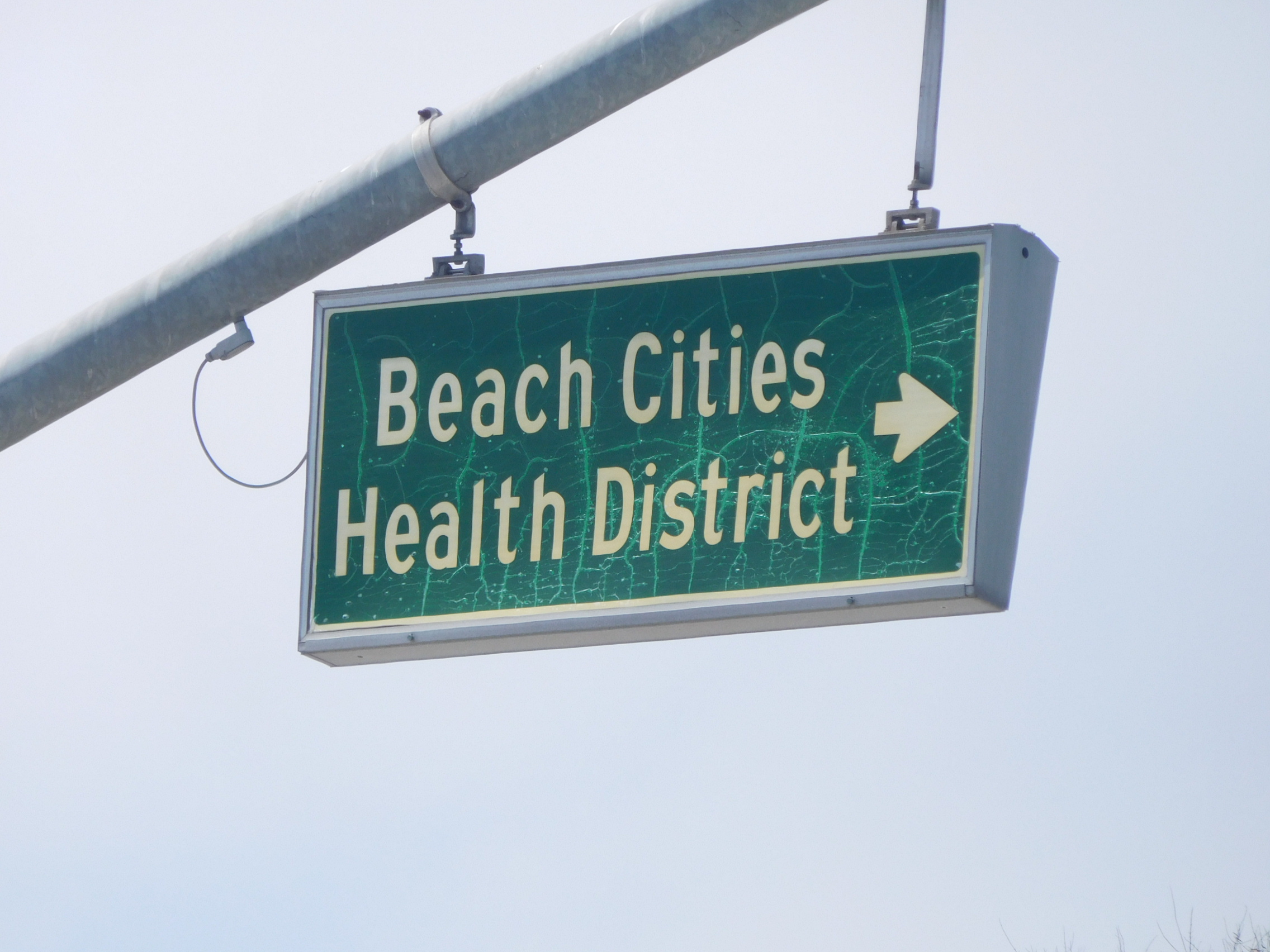 OMNILORE'S NEW HOME: On August 1, 2016, all Omnilore classes and many of our other activities moved to new classrooms in the Beach Cities Health Center (BCHC) campus (aka Beach Cities Health District, BCHD), which is located at 514 N. Prospect Avenue in Redondo Beach. BCHC/BCHD is on the east (actually northeast) side of N. Prospect Ave. which bends Northwest/Southeast there. Driving from the north, BCHD is approx. 0.3 mile south of 190th/Anita or 0.1 mi. south of Beryl. Driving from the south, it is 1 mile north of Torrance Blvd. or about 0.3 mi. north of Del Amo Blvd. Look for the street sign saying "Beach Cities Health District" (and an arrow) at the stop light; this is the main entrance to the complex and several parking options.

OUR BCHC/BCHD NEIGHBORS: We are sharing the campus with a variety of medical facilities including Cancer Care Associates and Silverado Assisted Living, seniors organizations, Beach Cities Preschool, and the Center for Health and Fitness (gym-yoga-pilates) — making for a compatible fit with Omnilore.

OMNILORE'S CLASSROOMS: We have two dedicated classrooms (signage saying CSUDH "Suite L8," formerly known as "Suite A"; and "Suite L9," formerly known as "Suite B") that are available to us for extended hours, 7 days a week, year-round – excepting CSUDH possibly scheduling an occasional evening or weekend Extension class in the rooms. These two classrooms are on the lower (or "Basement") level of Building 514, as indicated on the satellite map (3rd image) below. Suite L8 is the larger of the two and will accommodate at least 25 members comfortably, plus it has a walled-off storage area at the rear with a sink and counter, plus very ample space for storage cabinets, our equipment carts, and other types of storage. Suite L9 should fit classes up to 18 members.

PARKING: There is ample parking, in two parking garages and many above-ground spaces on the BCHD campus. The underground parking garage situated west/southwest of our Building 514 (with its entrance labeled "1" on the 3rd graphic below) is most likely to have open spaces, especially down at the 2nd and 3rd levels down. See the annotated satellite-map (that 3rd graphic below) below for the parking garages and how to get from them into Building 514 and where our classrooms are from each entrance.

MAPQUEST: Here is a Mapquest link to the Beach Cities Health Center/District campus, allowing you to enter your home address (or any other starting point) and then generating detailed driving directions for you by clicking the "Get Directions" button and entering your starting address. (Click Here for equivalent Google maps view and its "Directions" button.)

MAPS & DIRECTIONS: The first 2 images below are street maps showing the environment of BCHD, the 1st one at about a 5-mile view of the vicinity with its boxed area showing the location of the 2nd image which provides driving directions from nearby major streets. The 3rd image is the annotated satellite map of the BCHC/BCHD campus, showing parking, Building 514 entrances, and directions for navigating to our classrooms. Click on the first two images below for larger versions; click on the 3rd image (satellite map) for a version removing the large rectangular boxes of text, in order to show the more complete aerial view of the BCHC/BCHD campus.

BCHC/BCHD campus view — satellite map, marking parking and entrances to Building 514: (click on image for de-cluttered aerial view)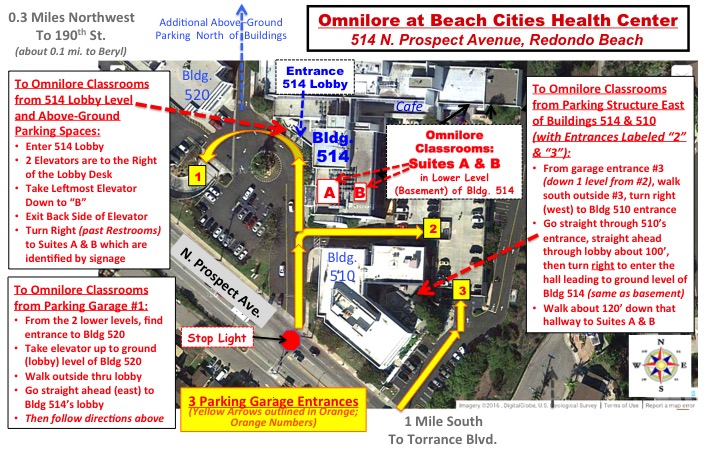 OVERFLOW PARKING: Occasionally the BCHC/BCHD parking shown above might be full, in which case the large above-ground parking lot to the north of the buildings is accessed by driving (1) between Buildings 514 and 520, or (2) that south-most entrance off N. Prospect (south of the stop light) and driving around the east side of the #2-#3 parking garage, or (3) around the west side Building 520. (Click Here for expanded aerial view showing this overflow parking and the driveways leading there through other parking lots.)

---
OLLI@CSUDH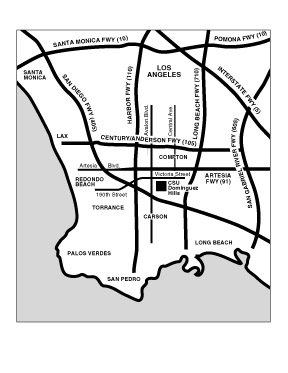 Most OLLI@CSUDH classes, lectures, and events are held at the California State University Dominguez Hills Extended Education facility (1000 E. Victoria Street, Carson, CA 90747), directly east of the Home Depot Center sports complex.

There is a pay parking lot in front of the Extended Education facility – Parking Lot 3, on the south side of E. Victoria St. about a quarter mile east of Avalon Blvd. There are two automated parking permit dispensers located near the facility, one in the northwest corner and one near the southeast corner of Parking Lot 3. Both dispensers are marked by asterisks on this map. Parking costs $4.00, and credit cards are accepted by the machines.

Here is a Mapquest link to the location.

And finally, here is a link to the campus' official CSUDH driving directions page.